Our annual morning Summer Art Studio program is offered for 6 weeks: June – August each year for students, ages 7+. Attendees will indulge in a number of multi-media art projects, exploring a variety of art materials, as they develop creativity, and build their drawing and painting skills.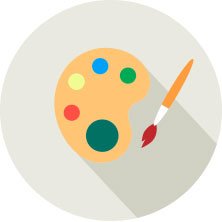 We specialize in Portfolio Preparation classes and workshops for students who are interested in applying and auditioning for MDCPS-Visual Art Magnet Programs, as well as Advanced Placement (AP), and college admissions.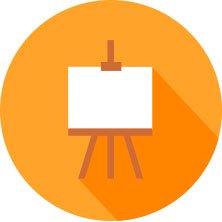 We offer several art courses throughout the year, geared towards inspiring students to explore their creativity, as they build and develop their artistic skills in a safe studio environment.

SUMMER ART STUDIO & CLASSES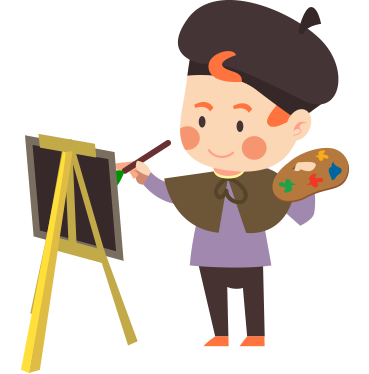 Join our summer art programs for fun filled creative learning. We'll help improve students artistic abilities and help focus on what they enjoy the most. From drawing, painting, cartoon & illustrating and more!
SUMMER COURSES
Art Students Portfolio Design
Portfolio Preparation classes
This mixed media class is for the more advanced student, and those who will apply and audition for MDCPS-Art Magnet programs, alternative schools, colleges and universities. Students will prepare a portfolio of their best pieces of artwork, which will represent a broad spectrum of media that they have had the opportunity to work with.
Art Courses All Year
Art Class Schedule
We offer art classes throughout the school year which also includes our summer classes. Take a look at our class schedule for more information on age groups and types of classes offered. From beginners art to more advanced drawing, sculpting and painting.
Monday - Thursday, 9:30 - 11:30 AM No Registration Fees, All Materials Included! $89.00 Per Week Weekly Afternoon Classes: Beginning Art Drawing & Painting Mixed Media Cartooning & Illustration Advanced Drawing / Portfolio Preparation Call or email for schedule and fees. 305-971-4080 We offer small group classes. *A socially distanced studio environment. *Temperature check and hand sanitizing upon entering the…